Browsergames Oil Empire Story - Attorney Jeniffer for Players Oil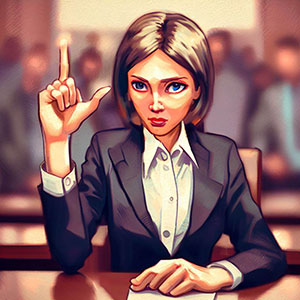 Jeniffer is an attorney at Players Oil, one of the largest oil companies in the world. She had always dreamed of becoming a lawyer and she loved her job. She enjoyed the challenge of representing her client in complex and high-risk cases, and she was good at it. She had a reputation for being smart, tough, and persuasive. She was particularly proud of her most recent case, defending Players Oil against a lawsuit brought by a group of environmental activists alleging that the company had caused irreversible damage through oil drilling in the Arizona desert. They accused Players Oil of violating international law and human rights, and demanded that the company pay billions in compensation and cease operations in the region. For months she prepared for the trial, which took place before the US Supreme Court. She competed against a team of lawyers from several environmental groups. The environmental groups argued Players Oil had been careless and reckless in exploiting the Amazon's natural resources, ignoring the risks and impacts of its activities. They presented evidence of pollution, biodiversity loss, climate change, human rights abuses and indigenous resistance.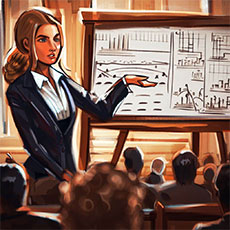 Jeniffer knew the case was important to Players Oil's future and reputation. She also believed that the company had done nothing wrong and followed all rules and regulations. She argued that Players Oil invested in sustainable and responsible practices and contributed to the economic and social development of local communities. She presented evidence of Players Oil's environmental and social initiatives and questioned the credibility and motives of the activists. The process lasted several weeks, with both sides presenting their witnesses, experts and evidence. Jeniffer was confident she had championed Players Oil but was also nervous about the result. She knew the judges were independent and impartial, but also knew that public opinion was largely against her client. She wondered how that would affect her decision. The judges deliberated for four days before announcing their verdict. They found that Players Oil was not liable for any of the environmental groups' allegations. They concluded that Players Oil acted in accordance with international law and its own treaty obligations and did not cause significant harm to the environment or human rights. They dismissed the lawsuit and ordered the environmental groups to pay Players Oil's legal fees.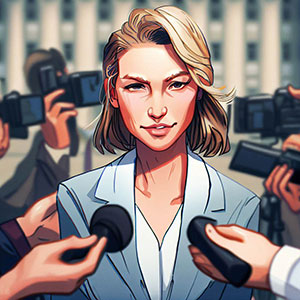 Jeniffer was overjoyed with the verdict. She felt like she had won the biggest case of her career. She hugged her colleagues and thanked them for their hard work and support. Her boss, who followed the news live on TV, congratulated her and told her that she had done a great job. He also told her that he had a surprise for her: he was promoting her to mate. Jeniffer couldn't believe it. She had always wanted to become a partner in Players Oil's legal department, but did not expect it to happen so soon. She thanked her boss and told him that she felt honored and grateful. Then she packed her files and left the courtroom. As she exited the building, she saw a group of reporters waiting for her. They asked her questions about the verdict and her opinion on it. She answered politely and professionally but also smiled and expressed her satisfaction. She then called a taxi and asked the driver to take her to her hotel. Jeniffer concluded to end the day with a nice dinner and a glass of wine. The very next day she boarded a plane to New York. She was looking forward to working as a partner in Players Oil's legal department.
---